WP 5 - Governing the transformation
Work Package 5 highlights the significance of social scientific knowledge and approaches to create and implement transformation to sustainability in a way that simultaneously enables the wellbeing of all people in prosperity, peace and partnership and preserves the integrity of our planet.
Achievement of the United Nations' Sustainability Goals necessitates a profound understanding of societal processes and structures as well as actors' interactions and decisions. Contrary to common assumptions there is a gap between scientifically generated recommendations for "optimal" strategies to implement sustainability pathways and real-world policies on the local as well as on the global level. This is because decisions by policy makers are the outcome of multi-level, multi-dimensional, "orchestrated" deliberation (or negotiation) processes. Complex real-world decision making occurs in multiple governance nodes, committees, agencies as well in networks that include also non-governmental societal actors. Therefore, even though scientifically recommended solutions are often proposed as benchmarks for political decisions, the negotiated solutions are usually far from them.
Against this background, WP 5 analyzes the following key questions:
Which means and levers of regional and global governance are required to facilitate the deep transformation to climate action and other SDGs while mitigating trade-offs and exploiting synergies between them?
Which drivers and barriers characterize transformation to sustainability in the different world regions?
Which strategies for policy integration can be applied to maximize synergies and minimize trade-offs of climate change mitigation measures?
How is transformation to sustainability changing the roles, identities, preferences, behavior and relationships of state and non-state actors? Are these changes fostering or inhibiting the achievement of required SDG and climate goals? Which modifications of the social contract are necessary to support a wider societal and economic transformation towards sustainability?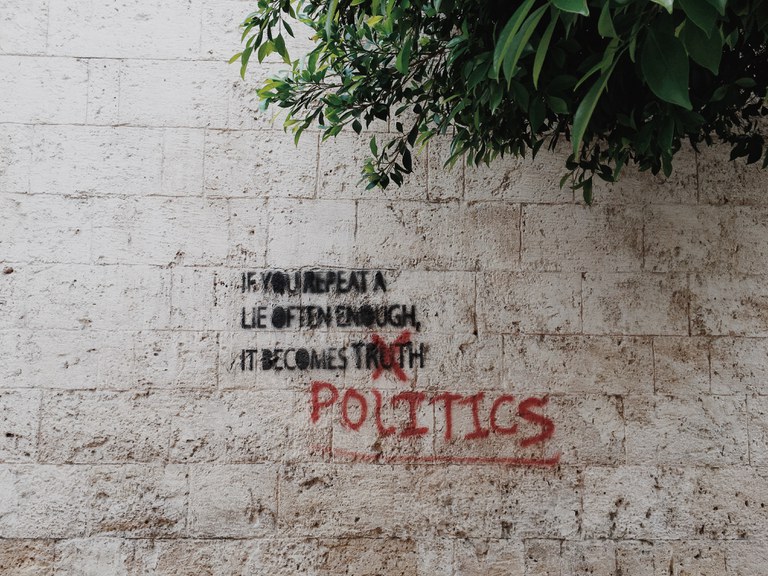 Politics (Photo: Brian Wertheim / Unsplash)