WP 3 - Sustainable production and consumption
WP3 puts special emphasis on SDG12 ("Ensure sustainable consumption and production patterns"). It explores the extent to which sustainable consumption and production is an enabling factor for climate change mitigation and other sustainability goals. To do so, WP3 combines and applies methodological tools and approaches from the field of Industrial Ecology, Environmental Input - Output analysis, Integrated Assessment Modelling, and network analysis. Principle indicators we use focus specifically on material "footprints", but also other related social and environmental indicators.
Currently, whilst developed countries have decoupled their GDP from domestic resource use, the resources embodied in trade show a consistent coupling to GDP. Hence, WP3 will examine possible rates of (de-)coupling of national GDPs and resource use in several scenarios. The industrial ecology modelling in WP3 helps for example, to understand the material requirements of increasing urbanisation and the associated investments in infrastructure. Furthermore, based on our knowledge on barriers and opportunities around major increases in resource efficiency (including different levels of realization of a circular economy) we will analyse interventions that may lead towards less material-intensive lifestyles and more efficient supply chains.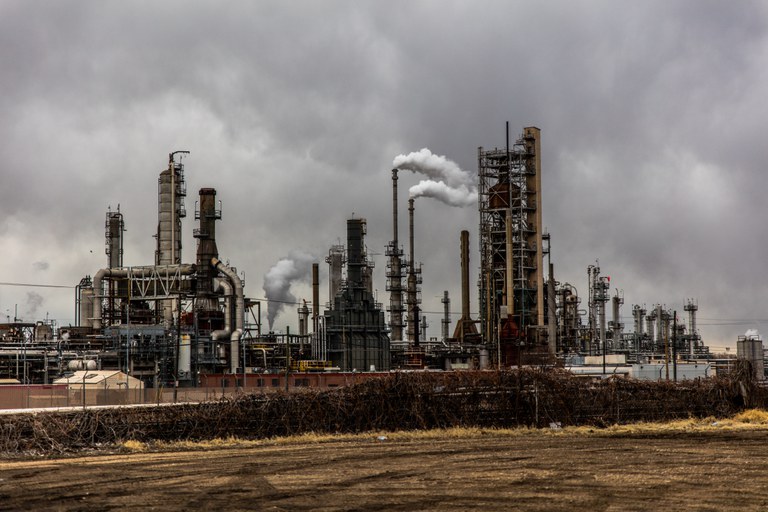 Refinery (Photo: Patrick Hendry / Unsplash)